As one of the fastest-growing metropolitan areas in the U.S., Seattle is a welcoming haven for people and businesses worldwide. The city offers an exciting opportunity for homeowners and investors, along with an extensive combination of river, lake, and saltwater real estate.


Whether you're seeking a condo, your first house, or retirement home—Seattle offers a wide variety of activities and personality across almost 50 distinct waterfront neighborhoods (not including the suburbs!)
Expansive waterfront
With a storied history as a frontier boomtown, international seaport, and technological hub, Seattle offers more than just the trimmings of financial luxury. The city has grown up around its waterfront parks and steep hills and affords beautiful views of the Olympic and Cascade mountain ranges from neighborhoods throughout the city.


Lake Washington and Lake Sammamish each offer luxurious waterfront real estate and extensive recreational opportunities, while Green Lake and Lake Union offer waterfront parks and historic homes close to downtown.


Seattle's waterfront houses have a particularly
high resale value
and are sought after for their prime proximity to clean water, nature, and every public and professional convenience of a modernized city. In terms of real estate value, there's plenty of lifestyle advantages to living near water, art, and parks—and you'll never be far from these perks in Seattle.
With access to Puget Sound on one side and enormous freshwater lakes on the other, the great outdoors lends value and beauty to homes and public spaces throughout the city. Seattle's drinking water comes from the renowned Cedar River watershed, and its atmosphere is smog free.


Seattle's famously rainy winters make for luscious greenery during the spring and summer and for colorful waterfront parks in the autumn. Of course, there's an array of coffee shops in every neighborhood, and views of Puget Sound, Salmon Bay, and Mt. Rainier throughout the city.
Gorgeous architecture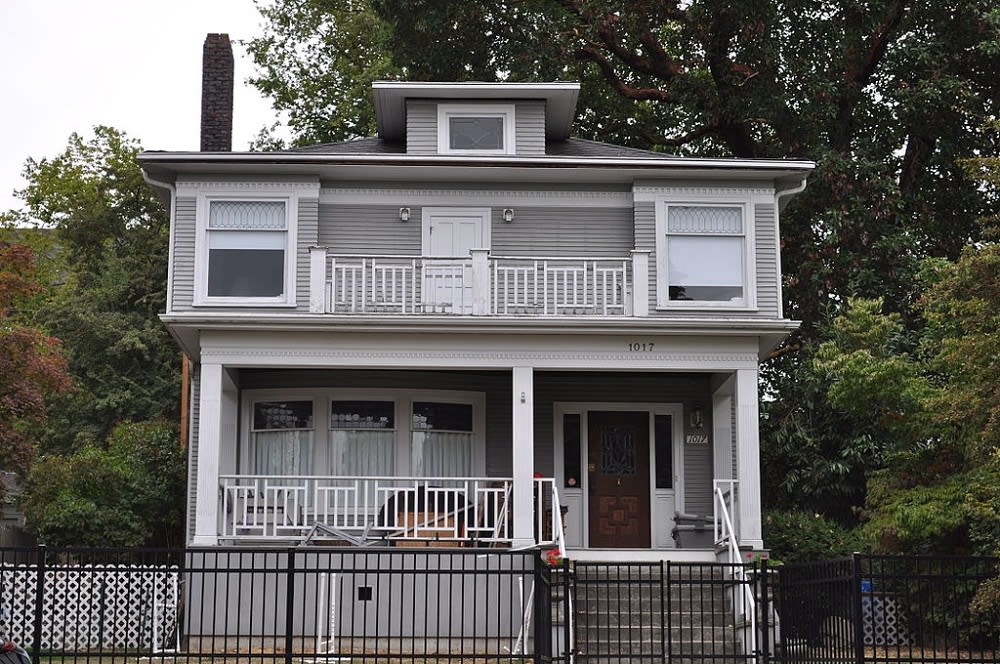 Credit: Wikipedia
A drive through the picturesque waterfront communities of Seattle (or its luxurious suburbs of Bellevue, Kirkland, or Medina) reveals a myriad of architectural styles. Some of Seattle's
most common styles
include the Seattle Box, Craftsman Bungalow, and Tudor. Mid-century styling dominates much of the larger suburbs in a historical response to Boeing's growth during the Second World War. The city has an abundance of modernized homes to choose from, as well, which give prospective homebuyers lots of exciting options.
New and old designs tend to focus on large, sweeping windows to provide views of the natural environment and let light in during the rainy months. These beautiful windows serve as the perfect place to practice your morning stretches, curl up with a good book, or admire the sunset.


Many houses have patios and decks to overlook the water, and Lake Union features a community of houseboats (as seen in Sleepless in Seattle) located amid stunning new development. The exquisite and quirky designs of Seattle's architecture are most obvious in the city itself, but commuting to and from the city is getting easier with the implementation of light rail service to the suburbs, new ferry lines, and redesigns for the city's freeways.
Lasting value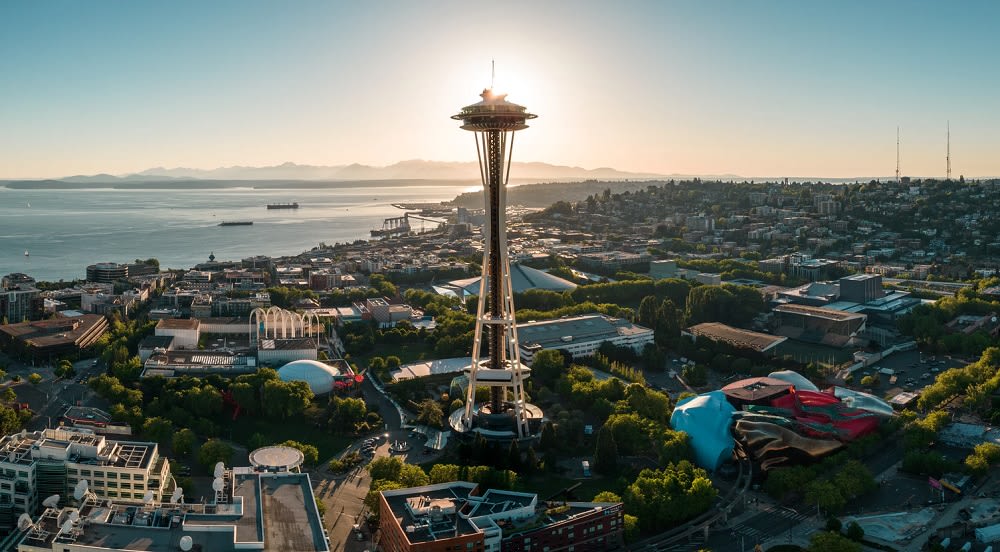 As a large, affluent, and well-educated city, Seattle is a comfortable home for Boeing, Microsoft, Amazon, Blue Origin, PACCAR, Zulily, and many other industry giants. It's a great place for those seeking a more laid-back urban experience and also for those attempting to build careers at some of the world's largest multinationals.
Seattle is home to state-of-the-art libraries, public archives, and coffeehouse bookstores, and Amazon has ranked its hometown as the
most well-read city in the United States
. Undoubtedly, few American cities match Seattle's combination of arts, education, public services, and medical infrastructure—all within reach of vast tracts of waterfront real estate.
Parks and public spaces throughout the city provide views and waterfront access to residents, and the saltwater scent of Puget Sound permeates the suburbs north and south of the city. If you're looking for freshwater
family fun
, try the
International Fountain at Seattle Center
—where musical programs are coordinated with the fountains' spray—or taking a kayak (or a floating hot tub!) out on Lake Union for a spin.
Knowing the northwest
Seattle's housing market has grown steadily for more than half a century, but due to its superb environmental factors and geography, corporations and families have moved to the city with unprecedented enthusiasm over the past ten years. This had made for an extremely competitive seller's market for all real estate—with waterfront lots remaining the most prized of all.


While searching for a house on (or near) the waterfront, make sure you're well-equipped with the resources and knowledge to make your purchase a success. Read up on the properties, their maintenance, and what building or renovations may entail.


This list of
nine things you need to know
is filled with helpful questions to consider, especially in regard to permits and hydrological concerns. Before getting your expectations up, make sure you're empowered with the research, pre-approval, and financing to make an educated offer.
If you're ready to explore your options for Seattle real estate further,
contact Amy Morrison
today. Amy's an expert in Pacific Northwest luxury real estate and has the experience, knowledge, and resources to help you secure a waterfront dream home in Seattle.